eCredable: Build Alternative Credit Without Your Credit Card
by Dan on June 4, 2012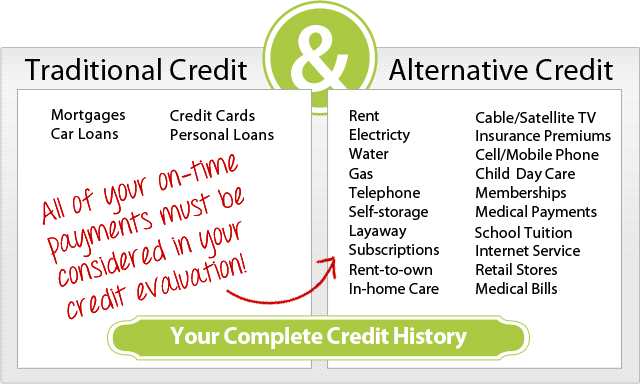 Consumers with thin or zero credit history clamor for changes in the credit-building system. They remain largely unheard until recently, when alternative credit systems started to pop up. One solution being offered is eCredable, which allows consumers to build credit based on things they buy sans the credit card: rent payments, cell phone bills and utility bills.

The company's goal is sublimely simple: help consumers prove their creditworthiness without driving them into debt. More and more companies feel the need to use alternative data for creditworthiness and risk mitigation purposes and eCredable is in the right position to provide a new and relevant set of credit information.

A CEO's Story: Serve Consumers, Not Companies
CEO Steve Ely used to be president of Equifax Personal Information Solutions. Ely realized during his seven-year stint at Equifax that the traditional credit ecosystem has very limited resources for helping consumers. He left Equifax in the hope of serving consumers, not companies. Ely's initiative in promoting alternative credit is proof of its relevance to American consumers Here's why.

A Completely Different Approach to Credit Scoring
How does eCredable compare to FICO score, which is widely used by financial institutions? Let's first take a look at the components of each scoring formula.

The numerical score FICO is calculated based on the following: (1) payment history, (2) type of credit, (3) new credit, (4) amounts owed, and (5) credit history. Thus, a stellar credit score requires a lot of money owed and regularly paid over a long period of time. The reason it's coveted is that an excellent credit score lets you borrow more money and get better credit deals. The alphabetic eCredable AMP (All My Payments) credit rating, however, takes into account most payment items not included in computing oyur FICO score. In the range of A-F, eCredable AMP reflects your true payment history instead of payments on debt or credit accounts. It includes payment made for your electric bill, rent, utility and other monthly bills.

eCredable Can Help Those with Zero or Thin Credit File
There are sectors of the consumer society that don't benefit largely from the FICO scoring formula. Graduates and immigrants are among them. They start out with little or no credit history and are often barred from securing loans, credit cards and apartment rentals. With eCredable's AMP report, both newly grads and immigrants can stand a chance of proving their creditworthiness and get approved for bank and credit accounts, better loan rates, cell phone applications and many others that require a good credit standing.

The AMP report is also ideal for those living a debt-free lifestyle, especially consumers who eschew credit card use. Just regularly pay off recurring bills to keep your record pristine.